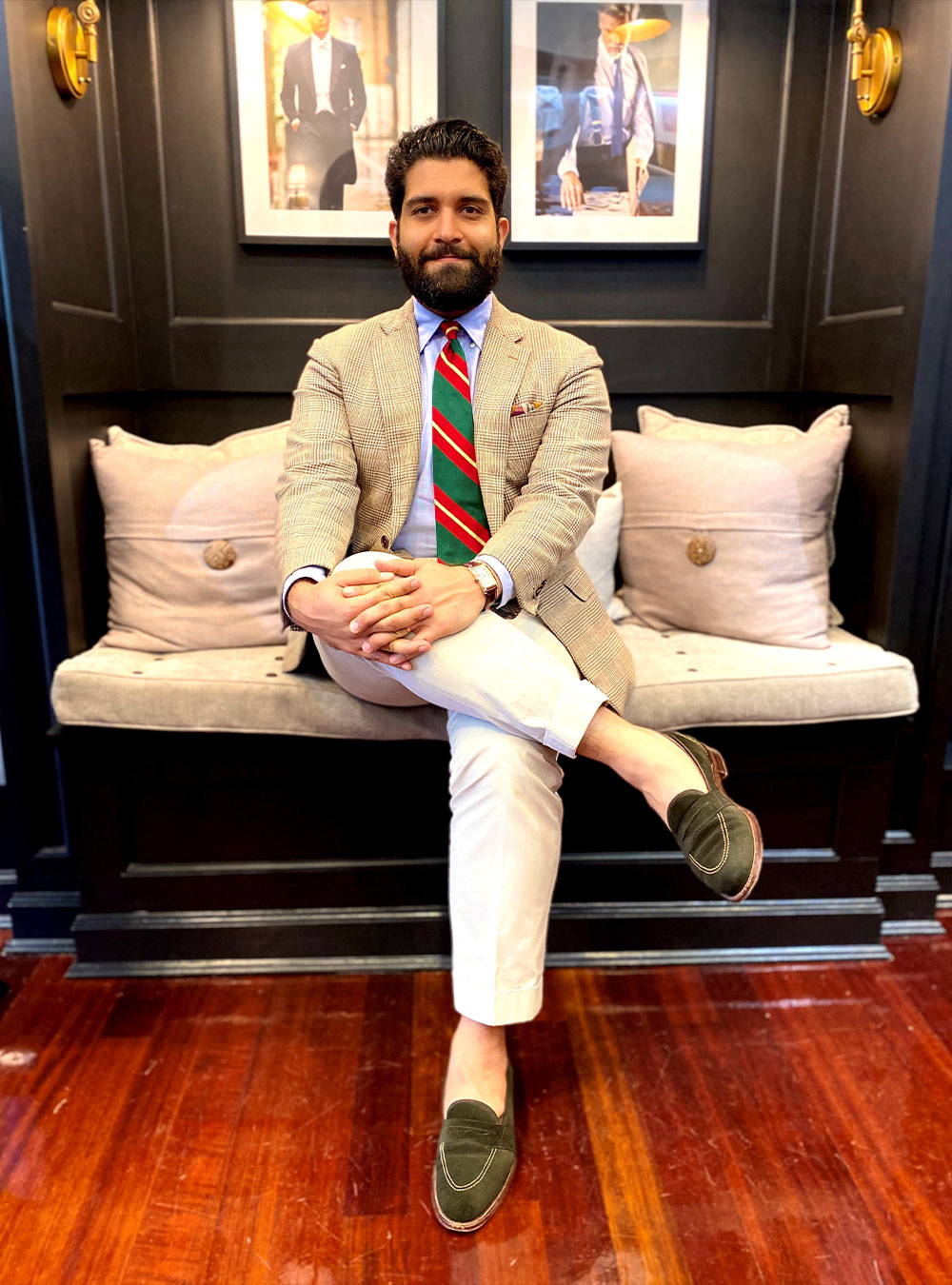 kian hassani, store manager
Kian Hassani, Store ManagerKian is one of Washington DC's most sartorially knowledgeable gentlemen. He is extremelyexperienced when it comes to all areas of menswear, be it bespoke, custom, or off the pegand is part of the wider sartorial community.
Kian was formerly manager at Sid Mashburn in DC for several years, playing an instrumentalrole in developing the company's custom shirt business and enhancing its personal tailoringprogram. Prior to settling in the capital, Kian cut his teeth at renowned temple of menswear,Alan Flusser in New York. Here he received a solid grounding in all elements of bespokeand custom clothing, passed down to him by both Mr Flusser himself, and hisknowledgeable team of tailors. Kian's entire career has centred upon menswear and isdriven by his passion.
Kian has also spent time in London, training with the Budd Shirtmakers' team, and inparticular with cutters, James Macauslan and Darren Tiernan.